---
Model
Avocado
Avocado Green with pillow top
Avocado
Avocado Green Standard
Visual


Check
latest price
Materials
100% natural latex rubber, natural New Zealand wool, certified organic cotton. No polyurethane foams or fire retardants.

100% natural latex rubber, natural New Zealand wool, certified organic cotton. No polyurethane foams or fire retardants.
Firmness
Gentle Firm
Gentle Firm
Certification
GREENGUARD Gold,
Eco Institut,
Oeko-Tex
GREENGUARD Gold,
Eco Institut,
Oeko-Tex
Free Shipping
✔
✔
Free Returns
✔
✔
Ships to
Continental
USA
Continental
USA
Trial
100 Nights
100 Nights
Warranty
25-year limited
25-year limited
Where is it
made?
Made in California, USA
Made in California, USA
Queen
60"x80"x13" - 132 lbs.
60"x80"x11" - 97 lbs.
Visual
Order
now!
Avocado Green with pillow top

by Avocado



Avocado Green Standard

by Avocado
---
The Avocado Green mattress is available in both a standard and pillow top version. It features 100% natural latex rubber, a natural wool fire barrier and comfort layer, certified organic cotton and a zoned pocketed coil layer. The Avocado green is 100% natural and doesn't contain any polyurethane foam or fire retardants that could harm your health in the long term. It is made in the USA with globally and locally sourced materials.
What's Inside the Avocado Green Mattress?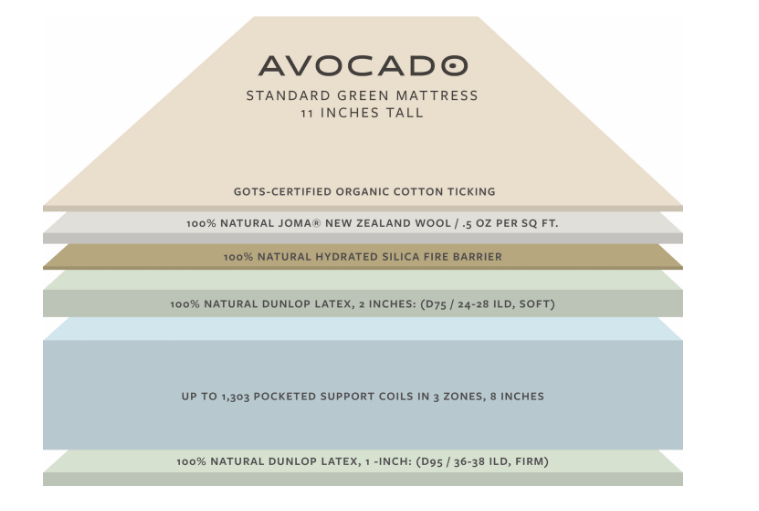 *The image above represents the "Standard" model from Avocado Green. 
Avocado Green Standard Layers
Total height: 11-inches.
From top to bottom:
Certified organic cotton cover
0.5-inch 100% natural Joma New Zealand Wool
100% natural hydrated silica fire barrier
2-inch medium-firm Dunlop latex. D65 / 14-19 ILD, medium
8-inch coil support layer. 3 zones.
1-inch latex layer (D65 / 14-19 ILD)
100% natural hydrated silica fire barrier to protect the bottom of the mattress
Avocado Green Pillow Top Layers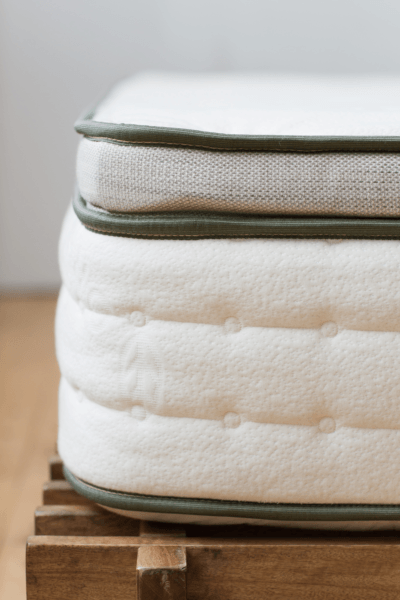 Total height: 13-inches.
From top to bottom:
Certified organic cotton cover
0.5-inch 100% natural Joma New Zealand Wool
100% natural hydrated silica fire barrier
2 inches in the Euro-top layer (D65 / 14-19 ILD, soft)
A second 2-inch medium-firm Dunlop latex. D65 / 14-19 ILD, medium
8-inch coil support layer. 3 zones.
1-inch latex layer (D65 / 14-19 ILD)
100% natural hydrated silica fire barrier to protect the bottom of the mattress
Mattress Performance
Support
The Avocado Green mattress is a hybrid mattress, meaning that it combines a coil layer as a base support layer with a foam comfort layer made of 100% natural latex. The wool layer also softens the feel of the mattress in both the standard and the pillow top versions.
The coil layer is made with high-quality coils from Legget & Platt that number up to 1,414 coils for the king size model. The fabric encased coils are arranged in three zones with a reinforced perimeter. All of the coils are individually encased to promote airflow, support, and spinal alignment. The center section features 17 gauge coils that provide more pressure relief for the hips and shoulders while the two outer thirds have 14 gauge coils (larger diameter). The perimeter of the Avocado Green mattress is made of 16 gauge coils which provide exceptional support and prevent the feeling of rolling off when you're sleeping close to the edge.
Durability
Judging by the materials that are used to manufacture the Avocado Green mattress, there is a good chance it will outlast any polyurethane mattress. Natural latex is very resilient and its "bounciness" is one of its prime characteristics. Typically, natural latex outlasts polyurethane by at least 5 years.
Firmness
On a scale of 1-10 with 10 being the firmest, the avocado green rates in at 7. This is on the firmer side and is perfect for back and stomach sleepers as well as for all around sleepers. The pillow top firmness rating is 6 out of 10. The Avocado Green pillow-top version is more luxurious and buoyant, without being too soft, plush or "sinkable". Mattresses that are too soft can actually cause neck and back problems. The pillow top version is perfect for side sleepers or for those who like a softer feel.
The Avocado Green Standard and Pillow Top come with a 100-night trial so you have plenty of time to decide if it's a right fit for you. Give it at least a month to get used to it and find out if it's a keeper.
Motion Transfer
The 3-zone, individually wrapped coil layer attenuates motion transfer. If you sleep with a partner, motion from changing sleeping positions or tossing and turning is barely felt.
Chemicals and Off-Gassing
Polyurethane foam is highly flammable. That's why manufacturers of conventional polyurethane foam mattresses need to treat their mattresses with dangerous chemicals in order to meet flammability requirements established by UL (Underwriter's Laboratories). These chemicals can lead to long-term adverse health effects including neurological damage and respiratory illnesses. Although some alternatives exist, most conventional mattress manufacturers opt for the most cost-effective chemical solution.
The fire barrier in the Avocado Green Standard and Pillowtop is provided by the natural wool and hydrated silica layers. There is an additional silica layer on the bottom of the mattress. No toxic chemicals are used to decrease flammability.
Additionally, the Avocado Green mattress contains no chemical adhesives
Ventilation: Does it sleep hot?
The cell structure of Dunlop latex is much larger than memory foam and polyurethane foam. Therefore, it can effectively ventilate excess heat away from your body. Additionally, the wool layer naturally wicks away heat and moisture. The coil layer also aids in optimizing the overall ventilation of the mattress as it contains many pockets where air can circulate.
Certifications
Third-party certifications verify the manufacturer's claims of the purity and organicness of the materials. This is especially important for natural latex mattresses because the latex layers can be made of blended foam and contain only a small percentage of natural latex.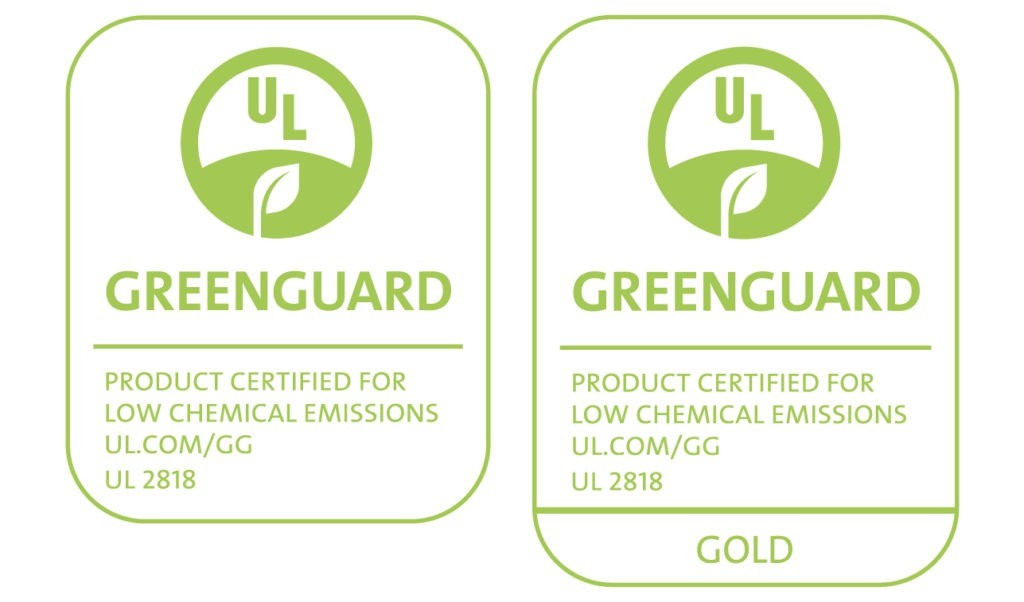 The Avocado Green Mattress is certified by Greenguard Gold which ensures that the mattress meets the strictest emission standards for exposure and pollutants. The Gold certifications screens products for any VOC's, formaldehyde, and phthalates.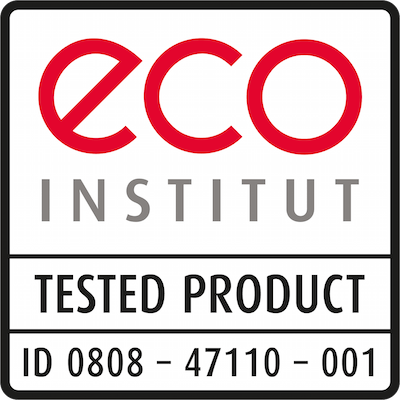 The latex layer is certified by Eco Institut. This certification screens latex materials for an extensive list of chemicals including formaldehyde, VOCs, heavy metals, pesticides, phthalates and other potentially harmful chemicals.

The wool is certified by Oeko Tex. It certifies that the wool is free from allergenic dyes, chlorinated phenols, pesticides, heavy metals, and formaldehyde.
The cotton casing or "ticking" in mattress jargon, is certified by the Global Organic Textile Standard (GOTS). It is sourced in India from a facility powered by windmills at the Bannari Amman Spinning Mills.
Ordering Experience
Where to buy?
The Standard and Pillowtop models are available exclusively through the Avocado Green website.
Trial and Refunds
You have a full 100 nights to try out the Avocado mattress to decide if it's the right fit for you. Based on the reviews, people love it! In the event that you want to return it, you can receive a full refund for the mattress. Avocado Green will arrange for the pickup of the mattress. It's a risk-free purchase with no restocking fees!
Delivery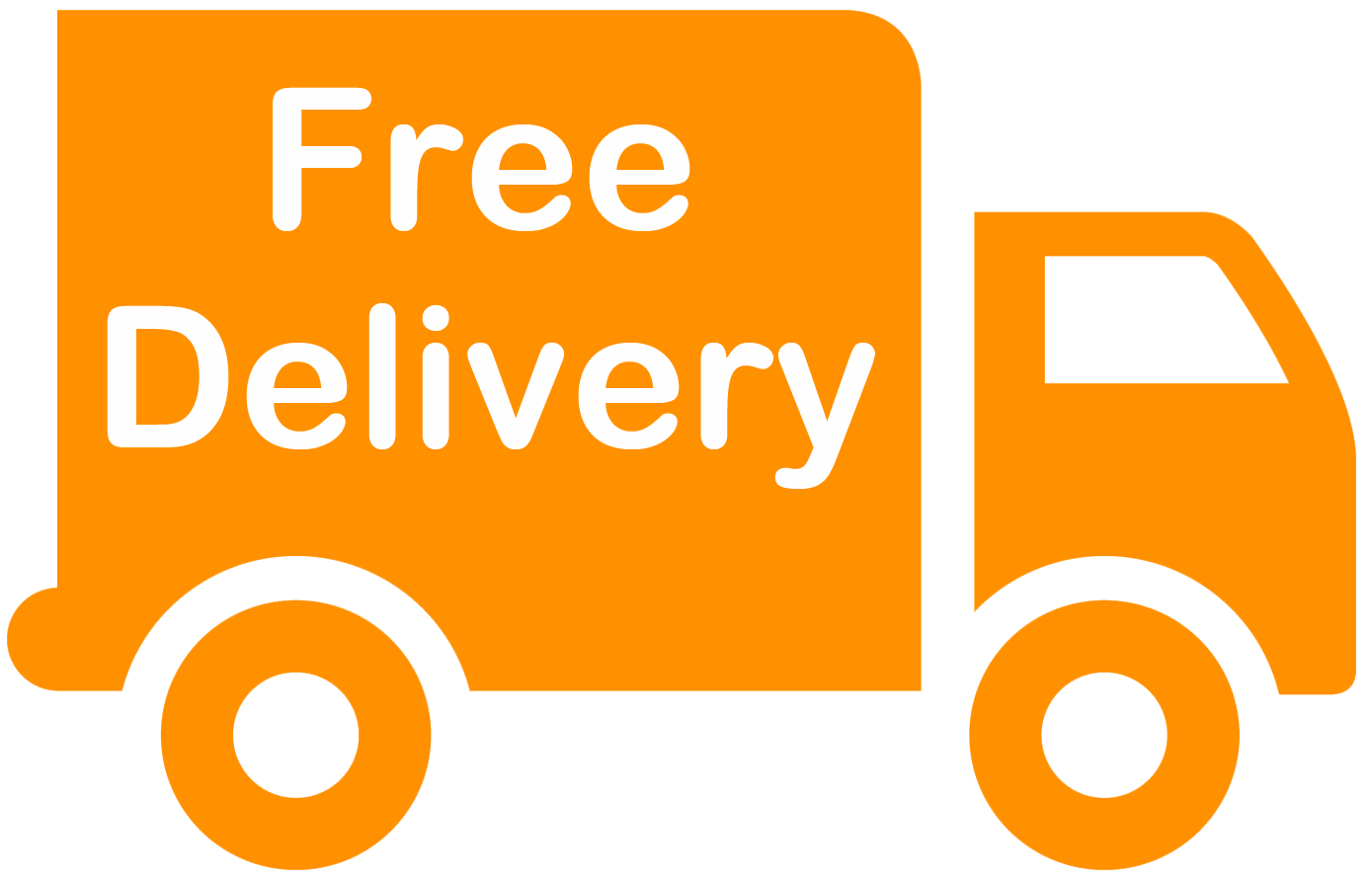 Avocado Green offers free delivery to the lower 48 states. Your mattress will be compressed, rolled up into a box and delivered to your front door. The mattress won't be damaged during the compression and rolling up stages and it will regain its shape within an hour after unboxing.
Avocado Green offers a white glove service for an additional 199$. They will take away your old mattress, set up your new one and take away the packaging.
Warranty
The Avocado Green mattress is covered by a 25-year limited warranty. This protects you against any defects in the material or workmanship for 25 years. This is one of the best in the business. Read more about the warranty here.
Conclusion
When choosing a new mattress, the two most important factors are the size and firmness. It must provide adequate pressure relief for your sleeping style.
For back, stomach and all around sleepers, the Avocado Green Standard model is a good choice. The pillowtop version is best for side sleepers or for those who prefer a softer feel.
People are becoming increasingly aware of health hazards in the home environment. If you want to protect your health and minimize your exposure to fire-retardants, adhesives, and petrochemicals that off-gas into your bedroom, the Avocado Green mattress is a great choice.
If you decide to go with the Avocado Green Mattress you are not only keeping your bedroom free of chemicals, but you are helping support renewable industries on a global scale. Every order of the Avocado Green mattress helps support small-scale cotton, wool and latex producers and provides socio-economic benefits for regions where the natural materials are harvested.
FAQ
Are the latex foam layers Dunlop or Talalay?
There are two manufacturing processes for 100% natural latex foam. Both processes start the same. The sap is harvested from the Hevea Brasiliensis tree and brought to a processing plant via a cistern truck.
Then, the sap is made into foam using one of two processes. The Talalay is required more steps and chemical additives than the Dunlop process. It is also less durable than Dunlop which is more simple and energy efficient to create. That's why Avocado Green has chosen to use Dunlop natural latex for the comfort layers in the Standard and Pillowtop models.
How should I decide between the Standard and Pillowtop?
SIDE SLEEPERS – Recommended mattress: Pillowtop
The majority of people sleep on their side. Side sleeping requires more pressure relief in comparison to back and stomach sleeping. The extra padding of the pillowtop latex layer in combination with the zoned spring layer will accommodate the extra pressure that side sleeping creates.
BACK SLEEPERS – Recommended mattress: Standard
Back-sleeping comes in second after side-sleeping in terms of popularity. Your body's weight is more spread out in this position, which requires less pressure relief or "give" from your mattress. For this reason, the firmer Standard model is the perfect choice for back sleepers.
STOMACH SLEEPERS – Recommended mattress: Standard
Stomach sleepers are the least common. This is the position where the body's weight is the most spread out. Stomach sleepers require a firmer mattress without being in the extra firm category. If your preference is extra-firm, then you could consider a customizable Plush Beds Mattress. Firmness is required for back sleepers to keep the arch of the back at a minimum. Lower back pain sufferers that have adopted stomach sleeping as their go-to position will benefit from sleeping on an Avocado Green Standard mattress.
CHILDREN – Recommended mattress: Standard
Teenagers and children require a firmer sleeping surface help their growing bones and promote correct body and spine alignment. The Avocado Green Standard provides a firm, non-toxic and durable mattress that will help them get restorative sleep.
How soft is the Avocado Green?
The Standard version will give you a slightly firmer sleeping experience. The Standard is rated at 7 out of 10 for firmness (1 is softest and 10 is firmest). The standard is perfect for back and stomach sleepers.
The Pillowtop version features an additional 2″ Dunlop latex layer. The pillowtop version is rated at 6/10. This is perfect for side-sleepers, all around sleepers and for those who like a plusher feel.
Additionally, if you are petite or relatively lightweight, the benefits from the additional latex layer will be negligible. Still, most people order the Pillowtop version and are very satisfied with it.
Will I overheat when sleeping on the Avocado?
The Avocado mattress will provide buoyant comfort without any feeling that you are sinking into the mattress. The natural materials will wick away moisture from your body and channel away excess heat through the ventilation channels in the latex foam and the coil layer.
The feeling of overheating and clammy when sleeping is mostly due to excessive moisture from your body. The natural wool helps insulate you from the cold while regulating body temperature.
The natural crimps in the wool hair enable to create tiny pockets of air. This makes wool 6 to 8 times more insulating than any fiber. It is able to temper rapid changes in temperature and in turn, helps in regulating your body temperature.
Wool can absorb up to 30% of its own weight in water without feeling wet. The keratin in the wool easily binds with water molecules and keeps water vapor away from your body.
What People Are Saying
*Paraphrased from AvocadoGreenMattress.com. Read more reviews here. 
Kristi K. Verified Buyer
Loving Our Avocado

It's been nearly a month since we've been sleeping on our Avocado Green Standard. It turns out to be perfect for my husband and I, after trying out two other mattresses from other companies and returning them. The two other mattresses that we tried out were memory foam/latex hybrids and were sagging within 6 weeks. Through later research, I found out that it's not uncommon for memory foam to sag within three years.

The Avocado has been fabulous for us, giving us rejuvenating sleep after surfing, yoga and mountain biking. It offers a firm sleep surface, yet it is soft enough for side sleeping. And, there is no-off gassing. No smell whatsoever even when new!
04/10/2017
Sharon G.
I was hesitating to buy a mattress online without being able to see it first. Even after hundreds of hours of research, I was still undecided. My instinct was telling me to go with Avocado, which is what I did. My husband and I have been enjoying a royal sleep since we got the Avocado and we didn't notice any offgassing odors, even when new.

The buying experience was extraordinary and the staff at Avocado answered all my questions about the mattress, and believe me, there were many. If you are buying a new mattress, I would suggest Avocado. Keep them at the top of your list.
02/26/2017
Read more reviews ⟹