If you're determined to switch to a natural latex mattress, there are a few 3rd party mattress certifications that you want the mattress to have. This ensures that your prospective mattress is as natural and non-toxic as can be.
When you purchase a mattress online, there are two parties involved. You and the mattress manufacturer. This is great because there is less of a middleman, for example, a furniture store, that you end up paying a premium to.
Why 3-rd Party Mattress Certifications Are Important
An online natural mattress purchase is more direct and eliminates much of the overhead that you would otherwise pay to a brick and mortar store. But, you want to make sure that you are getting what is advertised. If you are considering a particular non-toxic, organic mattress, you want to be sure that that is what you are really getting. That is why it is a good idea to have a 3rd party involved (at no extra effort to you) that oversees the purity, quality, and safety standards of the materials.
It's important that the natural mattress is certified by a third party, that is independent of you and the manufacturer.
In the natural latex mattress industry, several respected and renowned third-party mattress certifications oversee the quality, purity, and non-toxicity of the materials. This gives you the confidence that the mattress in question is organic, natural, and non-toxic.
There are 5 main mattress certifications to look out for when considering a natural latex mattress:
Global Organic Textile Standard (GOTS)
Global Organic Latex Standard (GOLS)
Greenguard & Greenguard Gold
Oeko-Tex Standard 100
Eco Institut
Mattress Certifications
The following certifications are also used for natural latex toppers, natural latex pillows, and natural crib mattresses.
Make sure that the natural latex mattress that you are considering has at least one or more of the following 4 certifications. This ensures that the mattress materials are really what the manufacturer says that they are.
1. GOTS (Global Organic Textile Standard)
GOTS (Global Organic Textile Standard is one of the most prominent and trusted worldwide processing standards for organic fibers. GOTS-certified textiles also meet ecological and social criteria. GOTS contracts third-party independent certification throughout the entire textile supply chain.
GOTS applies to the wool and cotton covering and padding material in latex mattresses.
The GOTS standard ensures the organic status of textiles as well as socially responsible manufacturing processes. GOTS certification provides a worldwide standard to the end consumer through its labeling of organic textile products that range from shirts to natural latex mattress covering material.
The GOTS certification helps processors and manufacturers export their organic fabrics with a globally recognized certification that is accepted in all major markets.
GOLS certification establishes criteria for natural rubber. In order to achieve the GOLS standard, certain criteria must be respected throughout the manufacturing process. Every part of the manufacturing process must meet strict standards in order for natural latex to receive GOLS labeling. The standard applies to certified organic plantations where the latex is harvested all the way to processing and manufacturing plants that turn it into Dunlop or Talalay foam.
Harmful chemicals emissions, polymers, and fillers used in production must stay within the limits established by GOLS.
Each part of the manufacturing chain from the rubber plantation to processing to the final retailer is certified by the GOLS standard.
GOLS uses transaction certificates that follow the product at every point of sale. The certification is traceable at every point in the supply chain.
Manufacturers that are GOLS-approved have to follow compulsory social and environmental regulations. This gives the consumer the power to indirectly benefit social and environmental issues.
3. Greenguard and Greenguard Gold
The Greenguard standard limits the number of emissions that a product can have at the point of sale to the consumer. Greenguard has established the world's most rigorous standards for volatile organic compounds (VOCs) into indoor air.
VOCs are a major source of indoor air pollution and are present in building materials and furniture. Greenguard has long been a trusted standard for identifying products with low VOCs.
Greenguard Gold
The Greenguard Gold standard includes additional health-based criteria for chemicals and requires a lower overall VOC rating for labeling. This standard lists over 360 VOCs and total chemical emissions that when present in a product, must stay within a specified limit.
Greenguard Gold complies with the State of California's Department of Health method of testing for VOCs in environmental chambers.
4. OEKO-TEX Standard 100

This is an independent global textile standard that tests and certifies raw materials, processing, and final products.
OEKO-TEX classes products based on how much contact they have with the skin. Each class has different criteria for allowable chemical substances. Textile products are tested for chemicals, pesticides, heavy metals, preservatives that are banned or regulated by law. Substances that are known to be harmful to health are also restricted.
Criteria for the OEKO-TEX certification are revised on a yearly basis.
5. Eco Institut
The Eco Institut standard is based in Europe and offers certification for wide criteria pertaining to substances used in manufacturing and the manufacturing process.
In short, the standard offers:
Emissions testing
Toxicity and ecological evaluations
More than 90 test glass and stainless steel chambers of up to 5 square meters
Other mattress certifications to look out for
UL Flammability Standard (North America)
Ul (Underwriters Laboratories) provides flammability testing in the United States to comply with the rigorous requirements of 16 CFR 1632 and 1633 regulations. Ul tests mattresses, pillows, and toppers with international requirements in order to prepare products for export to foreign markets.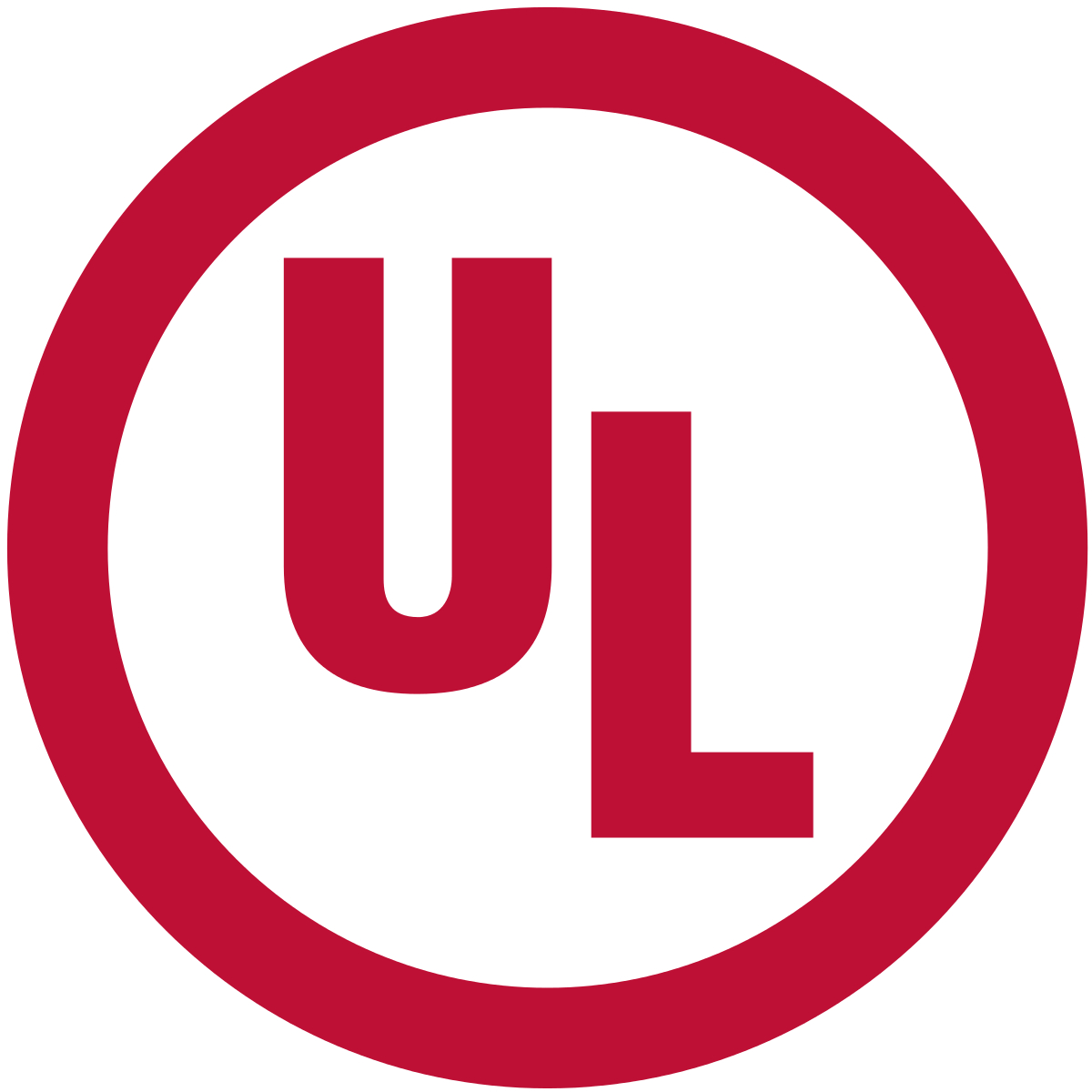 During testing,  a natural latex mattress will undergo a series of flammability tests. UL tests how the natural latex mattress reacts to heat, a small flame, radiant heaters, a burning cigarette, and a burning match.
UL also provides Greenguard testing for natural bed products.
Forest Stewardship Council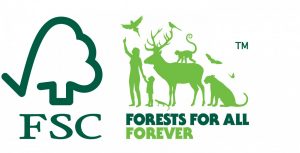 The Forest Stewardship Council (FSC) certification ensures that the entire supply chain of forest-related raw materials is managed responsibly throughout the supply chain. The manufacturer complies with economic, environmental, and social standards.
The certification ensures that local communities are respected, habitats, endangered plants, and animal species where the forest material is harvested are protected.
The FSC vies that the workers throughout the supply chain are properly paid. FSC is credible and respected globally by private companies, NGO's and governments.
Rain Forest Alliance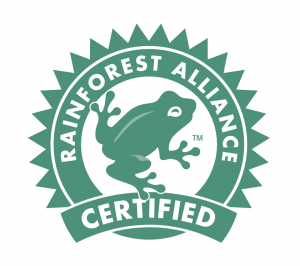 The Rain Forest Alliance certification sets standards for practices related to forest products. The certification is made up of five principles that put an emphasis on continuous improvement. The principles are:
Effective planning and management
Biodiversity conservation
Natural Resource conservation
Improved Livelihoods and human wellbeing
Sustainable cattle production (only applies to cattle producers)
Cradle To Cradle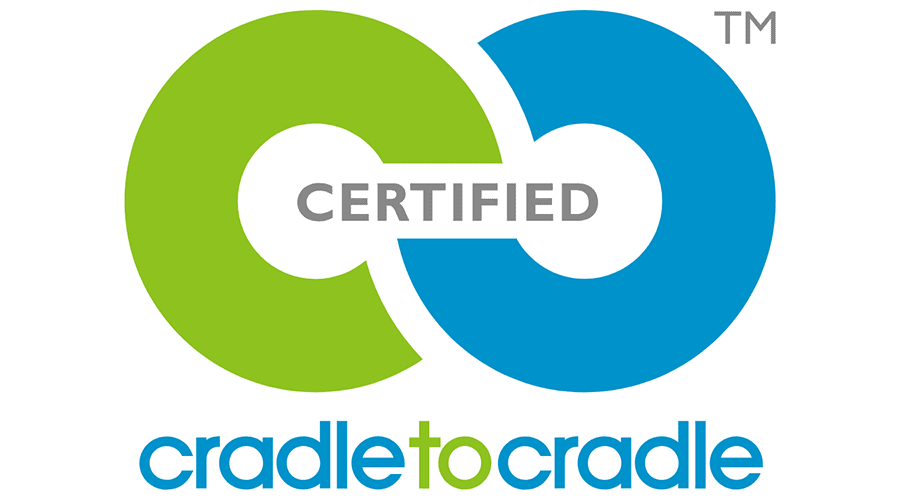 The Cradle to Cradle certification measures products for safety and sustainability. The products are assessed for their impact on a circular economy. In order to obtain the certification, the products are evaluated based on five criteria: material health, material reuse, renewable energy and carbon management, water stewardship, and social fairness.
Why you should avoid Certi-Pur
If you want an all-natural mattress, you'll want to avoid considering any that had the Certi-Pur certification even if the mattress has a natural latex layer. If a mattress has the Certi-Pur certification, it means that it contains polyurethane.
If you're looking to get an all-natural and non-toxic mattress, you'll want to avoid Certi Pur as one of the mattress certifications. Certi-Pur only certifies polyurethane foam. So, if you come across a "natural" mattress that has this certification, it means that one of the components is made of very unnatural polyurethane.
The Certi-Pur certification was created by the same people that produce the polyurethane foam. Yes, it does certify that the VOCs emanating from the polyurethane foam (includes memory foam and gel foam) are below a certain threshold. But, who established that this threshold was safe?
Certi Pur establishes an arbitrary level for "safe" levels of VOCs that dissipate into your home environment. Some of the chemicals that now replace very toxic chemicals that were used in the past have no long-term studies to show that they are safe and do not cause any adverse health effects.
Keep an eye out for these mattress certifications
When shopping for a new natural & non-toxic bed, GOTS, GOLS, Greenguard Gold, OEKO-TEX and Eco Institut are the main mattress certifications to look out for. Make sure that the latex layer is certified by at least one of the main 5 certifications. This will ensure that the latex is 100% natural and not blended with synthetic latex.